Jane
We visited the area of Agios Nikolaos last Spring. On our way from the airport to the city of Agios Nikolaos we saw that Neapoli is a very large village and we decided to make a stop. This stop became a two-day visit! The first thing we did was to visit the church Megali Panagia (The Great Virgin Mary) which dominates over the main square of the village; it is a really impressive church. Next to it there is the old High school which currently houses a beautiful folk museum full of old objects and artefacts and traditional costumes. We stopped for coffee in the main square and they offered us local soumada, a traditional drink made of almonds and we tried it! Sitting in the cafeteria we could clearly see the Bauhaus building of the Archaeological Museum. However we found out that the museum had been temporarily closed. Neapoli is a place of particular architectural interest where buildings of different architectural styles are side by side. Thus, we decided to walk around the village and we discovered that Neapoli has also a lot of small picturesque squares. The village is also famous for its dairy products but we couldn't buy some because we had to continue with our excursion. We missed the opportunity to visit the oil pres and witness the production of olive oil. Instead, we chose to visit the nearby villages.
We first went to the village of Fourni and after having lunch under the plane trees we walked around this beautiful village full of small alleys and churches. We decided to come back again the following day to visit the ancient town of Driros and go hiking. We saw on the Internet that there are several hiking trails and bicycle routes all over the area. When we left the archaeological site of Driros we walked for about six kilometres to Neapoli and the small forest Paschaligo and then to the church Panagia Vigliotissa. We then followed a fantastic path until the village of Voulismeni and the Fraro Catholic Monastery of the Order of the Franciscan monks where, many centuries ago, a monk lived who later became the Pope!
We were really excited and decided to have a rest by visiting the monastery of Kremasta and the monastery of Koufi Petra which are close to each other and near Neapoli. Both of them were beautiful and picturesque. We had heard about the famous monastery of Areti, the church of Agios Georgios Selinari and the village of Vrachassi but unfortunately we did not have enough time to visit them. The area has so many things to see and do!
my experience at a glance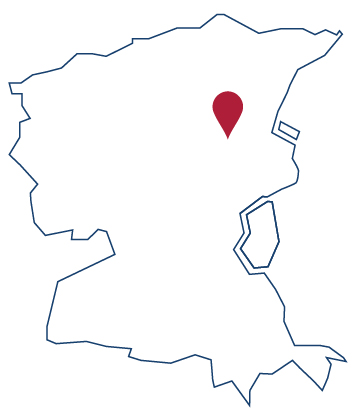 YOUR LOCAL GUESTS
Follow the experiences of Agios Nikolao's international guests. Find what's their favourite places.